What We Do
We take your brand, platform, and the business you've worked so hard to build out into the world through campaigns. In addition, we're not just throwing you to the wolves, mind you, but rather preparing you to go to market with a sound lead generation strategy and the metrics to back it up. That way, when we help you achieve exposure through expert placement, execution, and delivery, the creative concepts and overarching campaigns will stick with your consumers.
SEO/SEM optimization
Search engine optimization and marketing can be used to help your website perform well in search engines. SEO encompasses a range of techniques that are used to boost your site's rankings. SEM is considered internet marketing that increases a site's visibility through organic search engines results and advertising.
Email Marketing
Email marketing is a fast, flexible, and cost-effective way to reach out to new customers and retain existing ones. Allowing you to create highly targeted and personalized messages.
SMS Marketing
With average open rates of over 90%, you can't afford to ignore the power of SMS messaging. SMS allow you to message users directly without an app with the Highest Response Rates.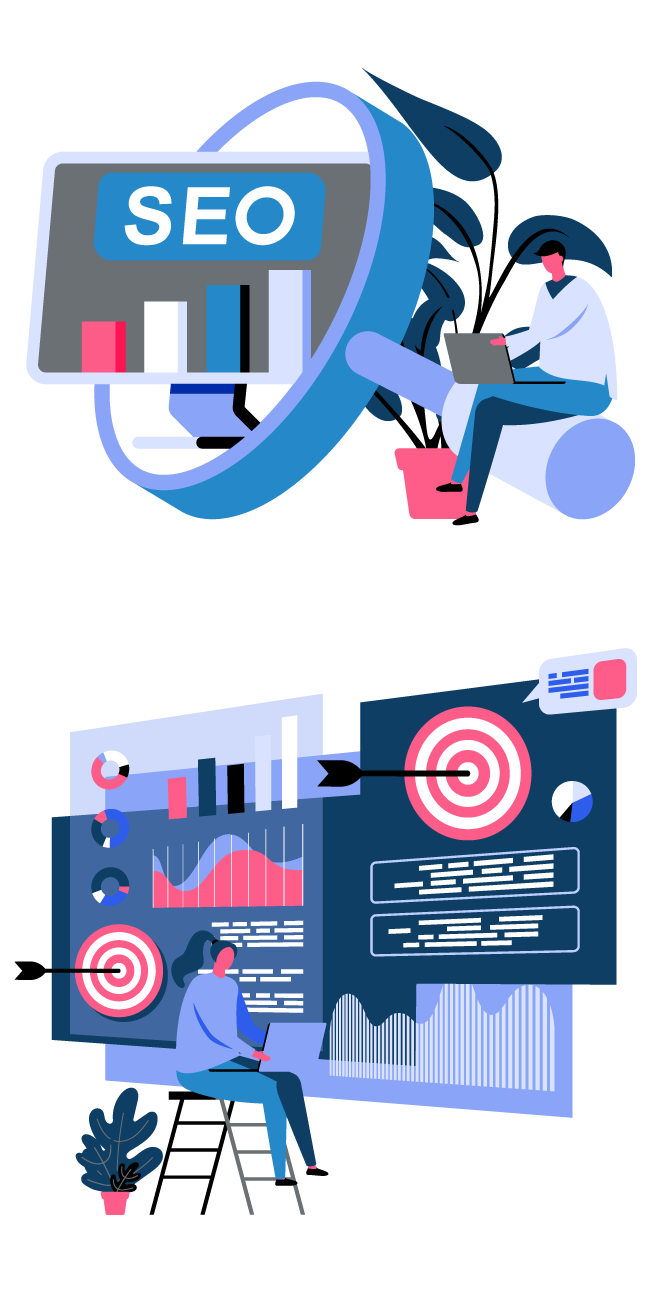 Social Media Marketing
Social media marketing is the use of social media platforms to connect with your audience to build your brand, increase sales, and drive website traffic. This involves publishing great content on your social media profiles, listening to and engaging your followers, analyzing your results, and running social media advertisements.
eCommerce Marketing
Ecommerce marketing is the practice of using promotional tactics to drive traffic to your online store, converting that traffic into paying customers, and retaining those customers post-purchase.
Brand Awareness
Using dedicated brand-awareness channels, optimization goals and techniques, Key engagement metrics are defined to help you measure your brand traction.
Turn your site into a customer magnet
1. Optimize for Search
We examine your website and find ways to optimize for search engines like Google®
2. Keyword Suggestions
We walk you step-by-step through keyword and phrase suggestions to improve your website's search rankings and bring you more visitors
3. Track your Rankings
See how your business moves up in search engine results and monitor your progress over time